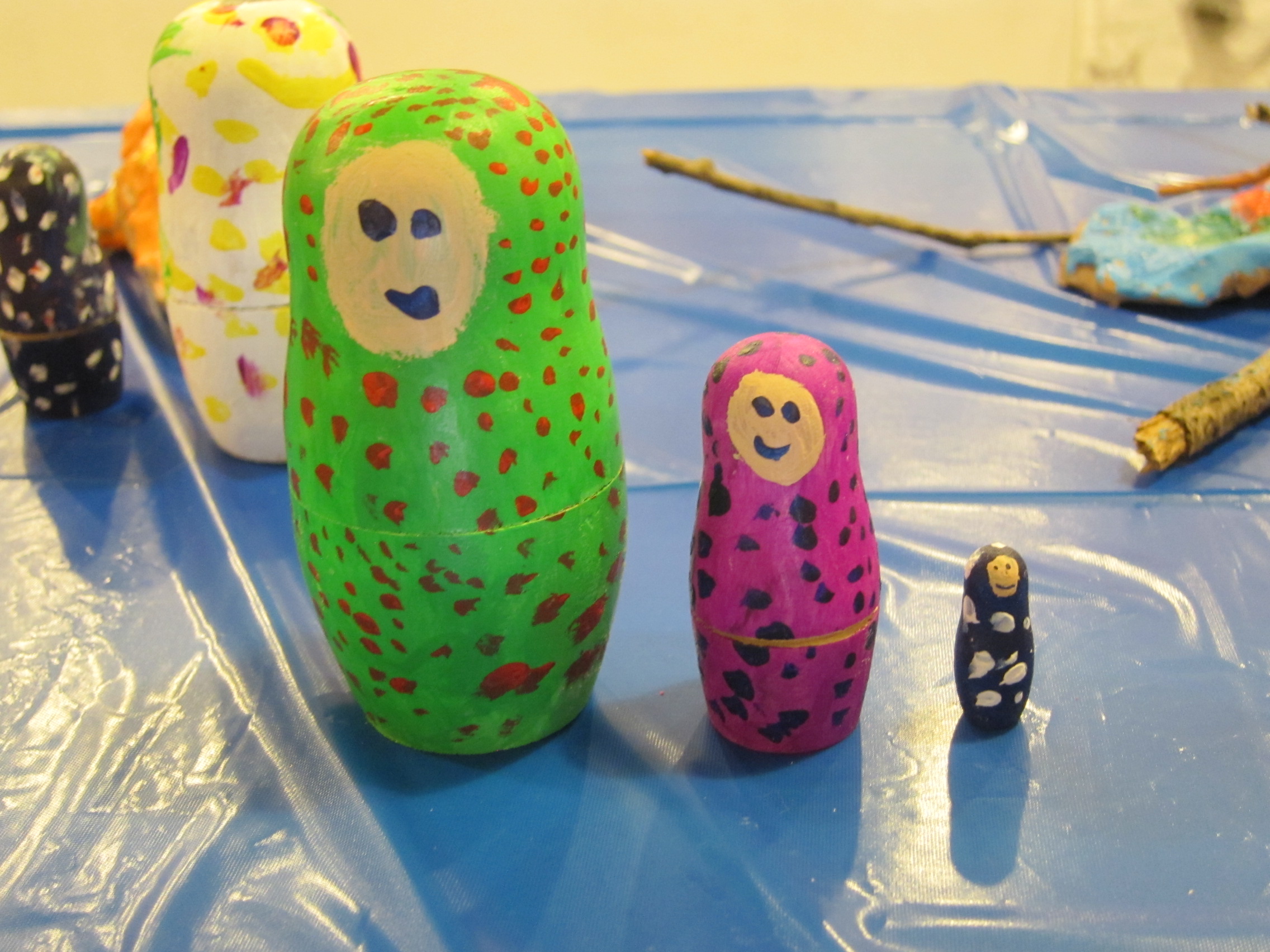 teaching staff
Ms. Rosie received her degree in Fine Art and Performance Arts from Bard College and has been an exhibiting artist and art teacher in the Los Angeles area for over twenty years. Rosie's art explores color, light, and the rich questions of the human condition. She teaches Fine Art, Digital Art, Art & Math to students of all ages.
Ms. Debbie is a former teacher from LAUSD, with more than 30 years of experience in teaching, program development, and teacher training. She teaches Writing to students ages 5 to 8.
Ms. Briana holds a BFA in Art History from California State University of Fullerton. She has worked with children for 4+ years, teaching workshops and classes of varying subject matter. She has taught Fine Art, Anthropology, Writing, Science, and Paleontology. Her cultural approach to arts education comes from her experiences teaching children internationally in Italy and India.
Ms. Tiffany holds a Bachelor Degree in Fine Arts from American Academy of Dramatic Arts. She started dancing before she could walk. She has taught dance, movement, acting, and performing arts to both children and adults. She teaches K-2nd Story & Writing and Movement classes at Creative World.
Mrs. Renee B. received her BA in music and BFA in ceramics from the University of Iowa. She holds an Iowa state teaching license for K-12 in arts education. She loves sharing her passion for art with children!
Mr. Zac is a graduate of the MFA program at University of California, San Diego. He had taught Sculpture, Drawing, and Performance to undergraduates at UCSD, as well as craft courses to 4th – 6th graders at the Academy of Creative Education in Hollywood. He teaches Mixed Media, Drawing & Painting, Sculpture, and Fabric and Fiber Art to students ages 8 and up.
Ms. Shannon received her bachelor degree in Fine Art and Film from the University of Mexico and a second degree in Illustration from the Art Center of Design. She has more than five years of teaching experience and currently teaches Fine Art and Computer Animation at Creative World.
Ms. Kara is a graduate of American Academy of Dramatic Arts (NYC) and holds a degree in Theatre and Psychology from Temple University (PA). She has been a professional Actor/Director since 1996 and started teaching Drama, Shakespeare, and creative based learning programs to kids over 16 years ago.
Ms. Carly is a visual artist and art educator from Covina, CA. She loves to draw and make illustrations for books and print. Her art practice also incorporates ceramic sculpture, fiber art, and zines. In her multidisciplinary practice, Lake explores the cross sections between environment, cultural histories, and personal identity. She received her Bachelor of Fine Arts in Illustration with a minor in Native American Studies from California State University at Long Beach.
Ms. Milca works with unfired clay, textiles, natural, and found materials to create sculptures that are supernaturally charged, intended to portray the sacredness of nature in the human consciousness. Adamezyc explains, "My aesthetic can be considered earthy and ritualistic, often times it parallels amulet construction on a larger scale." She has been influenced by the artists Ana Mendieta and Joseph Bueys. Adamezyc holds degrees in Art History, Anthropology and Fine Arts from California State University, Los Angeles. She has taught Introduction to Ceramics at CSULA. Adamezyc's work has been shown locally at the Luckman Gallery. She teaches fine arts to all age groups at Creative World.
Mr. Alex (coming soon)
Mr. Josh (coming soon)
Ms. Sylvia (coming soon)